Last September Kenneth Koh the founder of LeadsLeap 2.0 the most successful professional marketing system released a newest system called "LeadsLeap Social Review".
LeadsLeap Social Review is a collection of reviews from their members on programs that they have joined.
It is another way to drive more traffic to all members program or their business
that will get a possible result.

Take a look the benefits as,
Why Share Review?

1) Signups

As you share a review, you will also enter your affiliate link for that program.

The link will be rotated among other added links.

When people learn about the program and join, they will join under one of the rotated links, which can be your link.

2) More Signups

In this system, you can set up your top 5 recommendations. These recommendations will go with every of your review.

The more reviews you submit, the more often your top recommendations will be seen.

If your review is trustworthy, readers will be curious to find out what other programs you recommend.

When they join via your recommendation, you get the leads.

3) Help Others To Make Better Decisions

LeadsLeap Social Review is a place where members share what works and what doesn't work.

It doesn't matter whether you are sharing a positive or negative review. Your link will be rotated as long as you share a true review.

On the contrary, by being honest and sensible in your review, readers are more likely to trust you. When they trust your judgement, they will be interested to check out your top recommendations.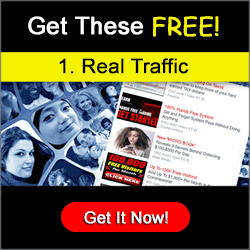 How To Start?

1) Go to Add Reviews and add all the affiliate links of the programs you've tried, including your LeadsLeap affiliate link, and share your experience about the programs.

If you have no review now, you can leave the review section blank. You can always add the review later.

2) Go to My Top Recommendations and set up your top 5 recommendations.

3) Go to Explore Reviews regularly to see what people review and find out what are the popular programs.

Once you have your link added, it is going to be rotated in the system 24/7.

The most exciting is when you added a good review with your business, members are much more interested resulting to read and review your program and get more sign-up with these system.

If you play the game right, these review pages will rank high in the search engines.